News
New Qualifications Added into Scope
We are excited to announce that IIB has added new qualifications into scope in the fields of information technology and management.
Foreword
Choosing the best college of vocational education is one of the most important decisions of your life. By choosing the Institute of Intellect Blending (IIB), you stand to gain much from the rewarding academic and extra-curricular experience from us. IIB embodies mutual respect in a caring environment while enabling students to achieve personal success and move with confidence into a world of endless possibilities.
IIB programs have proved over time to be well-balanced, purposeful, and beneficial to students. These are delivered by our experienced academics and industry specialists who serve as qualified trainers. In addition, our college regularly invites professionals, mostly from various industries to provide input and professional development.
Students also benefit from the College's rich extra-curricular activities. The College offers a wide range of social events and other activities which have proved popular among students.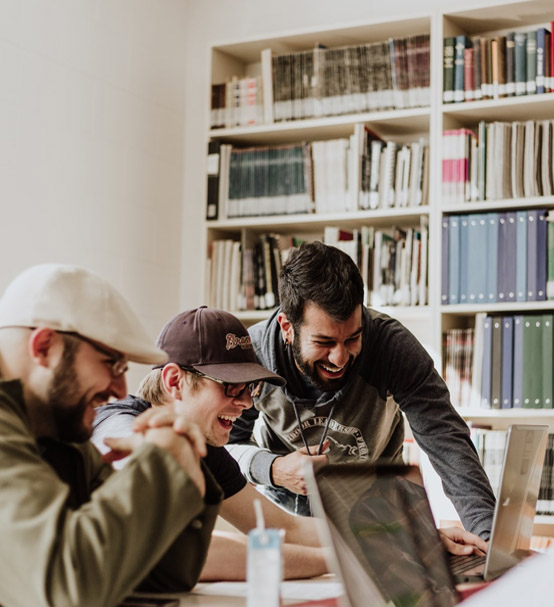 Why IIB?
Staff Capabilities
Students will experience academic staff of a high caliber at IIB Industry Engagement.
Industry Engagement
Our programs are developed in consultation with relevant stakeholders in the industry
Student Centric Teaching
Our academic delivery is focused on the student goals.
Learning Environment
IIB's objective is to provide a conducive learning environment to all its students.
Our Staff
Our trainers, assessors and teachers are qualified in their respective disciplines and are required by us to maintain regular professional development activities.
David Kannane
ELICOS coordinator, Australia
David comes from Sydney and grew up in Manly and now lives in Five Dock. He taught with the Education Department from 1993 to 2005, and has been teaching ELICOS since then. He has also taught in Thailand and the UK. David studied at Sydney University and really loves teaching. He enjoys learning about different cultures and countries.
Dr Eugene Lim
Campus Manager, Malaysia
He brings to IIB more than 20 years of education experience giving him a good insight into the special pedagogic requirements of students from international backgrounds. Dr. Lim is observed as being a passionate educator who thrives in seeing students progress well in their learning excellence and pragmatic outcomes.
Testimonials
Hey! My name's João, I'm from Brazil IIB helped me to improve my English skills in all aspects, writing, grammar, speaking. That made me feel more confident to speak English and live in another country. I can say that they provide the best student experience and all the support an international student needs to become fluent in English.

Joao Vitor
General English student
Hi, my name is Kasia, and I am from Poland. I have arrived in Australia 3 years ago and I was looking to study in a college that can give me practical knowledge which I can use right away, IIB fulfilled that need. Trainers were able to guide me through my course, help me and support my study journey. Moreover, IIB offered professional and reliable help from the student services staff always there to help and navigate through Australian study life. In general, I am really happy with my choice of Institute of Intellect Blending as my college.

Kasia Wypierowska
VET student
IIB exerted every effort to make sure that my training was completed, keeping in mind my goals. Getting in touch with IIB was one of the best decisions and I am going to choose IIB once again for further assistance when I study English for academic purposes.

David Castellanos
IELTS student
Events & Activities

New Qualifications Added into Scope
We are excited to announce that IIB has added new qualifications into scope in the fields of information technology and management.
Events
Vivid festival
Vivid festival- once a year Sydney changes to a city of lights. Our students use that opportunity to see Australia's...